Harken was founded in 1968 by Peter and his brother Olaf, with the invention of the plastic recirculating ball bearing block and development of Olympic Class sailboats.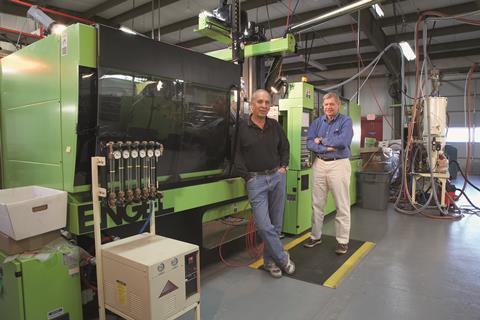 What is behind the design of Harken products? Is it just a matter of performance?
The function is, of course, of paramount importance, but I believe the look is also crucial. In our philosophy, as we are in the marine world and our equipment is handled by human beings, it must have an appeal to the eye. When it comes to sailing equipment, weight, along with reliability, is a major issue, because you only have wind as power source. Since the beginning, at Harken, we strive to make products as light as we can, and yet have great performance and reliability. That's how we discovered the function of plastic balls as a bearing, which was much lighter than stainless steel, bronze, or other metal bearings. However, when we went into production, and, consequently, on the market, we took the time to think about the look. We were proposing a new concept for that time, we need it to be appealing. Customers couldn't see the bearings inside or how much better they were: so, they had to be attracted by the look. That's where form comes along with the function.
How does the search for lightness and reliability influence your product design?
Somehow the look must be able to communicate the quality and performance behind the product. As I said, weight has always been a major concern. We have always put effort to take out the extra material that doesn't really add functionality, and that has a consequence on the product's design. Sometimes it looks like our products have holes: like the Air® Winch, for example. It looks like it has a big hole on the top, as we took the extra material off. For the same reason, the circumference was drilled out. Similarly our Black Magic blocks where we reduced the structure of the side plates where it was not required, exposing the roller bearings. From a production point of view, those holes mean additional machining complexity. Nevertheless, we know it is important that customers see our commitment to always look for the best.
Customers couldn't see the bearings inside or how much better they were: so, they had to be attracted by the look
Do you think your customers are aware that those design elements aren't just aesthetic exercises?
Over the years we built a strong reputation. Today sailors know we offer them the best solutions possible. It's the same for prestigious car brands: even if they invest enormously in technological innovation, they don't necessarily communicate it, as the market knows their brand values. It's a recognition of the serious work we have done. Furthermore, at one point, those elements become a design signature characterizing the brand. It is like what happened with our distinguishing black colour. If most of Harken's equipment is black, it is for a very good technical reason: the Hard Black anodizing is the best protection you can have from ultraviolet rays. The black hardcoat provides a protective layer able to absorb ultraviolets within the first millimeters: like a protective barrier. Red or white colors, for example, are not as good as black at that, whis is why they would fade: so red over the years becomes pink and white turns to yellow, unless you use a UV inhibitor. The black hardcoat provides also a much harder surface than the aluminium substrate. A very thin hard layer, that makes the product more wear resistant. For that, products go into a sulfuric acid type bath in the anodizing houses. Once again, we want Harken products to be the most reliable possible. If you think at solo racers at Vendée Globe or the Ocean Race skippers, for example, they put a strain on their boat and equipment, they need no less than the best, as far as reliability and wear resistance.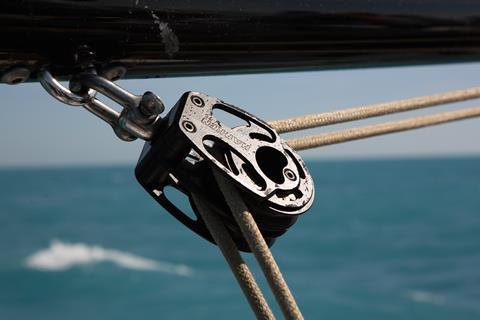 Speaking about professional skippers and racers, do you consult with them when it comes to product development?
We work a lot with outside input. We have always done that, also in the past - it was the same with our Vanguard line of boats, like the 470 or the Flying Dutchman. We listen to their ideas and understand their needs. Our Fly® blocks, for example, were designed for foiling (flying) boats. They are much smaller for the same working load compared to our earlier blocks. They follow the design fundamental of the Black Magic blocks and have a hollow middle with lots of mass-removing cut-outs too. The America's Cup or the Ocean Race boats are like Formula 1 cars: a challenge and a showcase at the same time. For this reason, function is not the only element in design. Most of the equipment on racing boats is custom made, very specific products that are going to be exposed. For that reason, it must look good.
Part of Harken's operation is based in Italy because we always admired Italian design. In 1987 we acquired the Italian winch manufacturer Barbarossa. I believe Italian designers have a bit of Leonardo da Vinci's and Michelangelo's DNA in their genes, and they know how to add that design element that make the product stand out.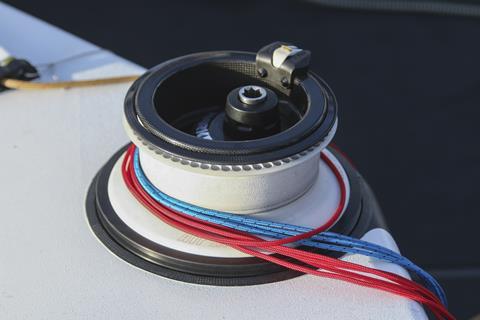 What about boatbuilders, are they involved in product development?
We might receive special requests, in particular from builders making big boats. They might ask for a specific colour of the stainless steel finish, to match the rest of the boat. In that case we can make a special sandblasting, or a bead blasting, according to their needs.
Harken expertise is not only servicing the sailing industry, you also recently expanded your business to other areas?
The 2008 economic downturn hit the yachting industry unexpectedly hard. Harken was solid enough to survive, but not without consequences. We took advantage of our knowledge to diversify the business. In particular for safety and rescue equipment. From a technical point of view: reliability, lightness, and wear resistance are essentials for safety and rescue world as they are for the marine industry. However, the latter remains more demanding, with regard to design.
ABOUT THE AUTHOR
Francesca Goi is a marketing and communication consultant and Associate Professor at Excelia Business School in La Rochelle, France. Goi has held marketing manager positions at both Brunswick Marine and Sessa Marine, going on to garner extensive experience in luxury management
Original Article can be found here: https://www.ibinews.com/equipment-manufacturers/in-conversation-with-peter-harken/42110.article?utm_medium=email&utm_campaign=Friday%20IBI%20Daily%20Newsletter&utm_content=Friday%20IBI%20Daily%20Newsletter+CID_eb14920e6e8f1d4283fd07e9d89136c4&utm_source=Campaign%20Monitor%20emails&utm_term=In%20conversation%20with%20Peter%20Harken